Welcome to The Tasmanian Gourmet Sauce Co.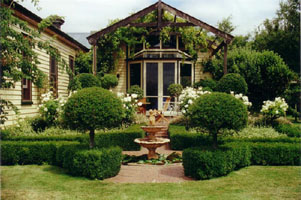 Tasmania provides a wonderful variety of quality fruits, vegetables and fresh produce. The pristine air and cool climate intensifies the flavour of Tasmanian produce. We at the Tasmanian Gourmet Sauce Company are privileged to be able to have access to this delicious fresh produce. Our philosophy for the almost 30 years we have been operating, has been to support Tasmanian growers and as a result of this, we are able to access the best of Tasmania's fruit and vegetable harvest . Our products are all natural with no added colours, artificial flavours, fillers or preservatives.
We showcase fresh, natural Tasmanian ingredients including, honey, pepperberries, berry fruits , stone fruits, tomatoes, vegetables , single malt whisky, vinegars and, indeed, showcase the art of home made preserves in our custom built kitchen near historic Evandale. Our entire production operation is HACCP certified to international standards. Tasmanian Gourmet Sauce Company products are not only distributed throughout Australia but also internationally . Our mustards are exported to Japan, the Maldives, Dubai and Saudi Arabia. Our jams and chutneys to Singapore, Hong Kong, the Maldives and Malaysia. Look for the distinctive logo with the gold cherub holding a cornucopia of food. Our reputation is built on our attention to detail and quality, hence our loyal customer following who will use none but Tasmanian Gourmet Sauce Company condiments.

Where are we?