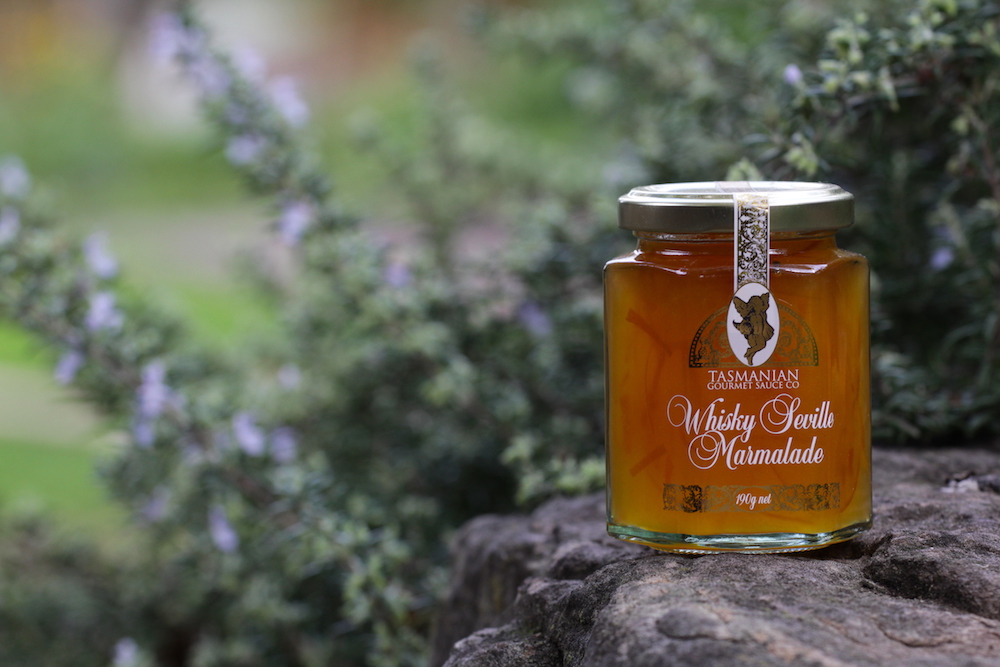 We like to refer to our list of email subscribers as 'The Condiment Club'.



When you sign up for The Condiment Club, you'll have access to a number of specials and offers that we don't release publicly. These can include bonus jars of our products, free of charge shipping or additional discounts.



We send these offers to our members regularly but we won't overload you with emails. You should hear from us about 7-8 times a year. If you think this is too much for you however, you can always let us know or opt out of receiving the offers and/or gifts.



Whether it's shopping for something special for friends or family, sending gifts for Christmas or simply restocking the pantry, receiving offers as part of The Condiment Club certainly makes it easier to get your hands on some of Tasmania's finest gourmet produce.
Customer Feedback
Some of the best jams, conserves, and mustard ever
We just flew into Launceston, Tasmania on our second visit to this wonderful place and drove through Evandale. The Tourist information office was wonderful and suggested we visit the town and drove past the Tasmania Gourmet Sauce Company. We had to back up and stop and just loved it. We were able to sample their jams, conserves, and mustards. So wonderful. We bought 8 jars to eat on our vacation and take some home. Loved it all. They were so friendly. Thank you so much!
Sauces and jams in a garden setting
If you have the time take the stroll around the magnificent gardens. Hundreds of types of trees, plants of all shapes and sizes, unusual species all surrounding a beautifully restored 100 years old cottages steeped in history. Onto the tasting. Our group sat outdoors, while hearing how the company started out as a small home business, we got to taste several of the sauces, relishes and jams on a dry biscuit before being let loose in the shop to buy up big – some having boxes posted home.
2nd visit and loving it !
Certainly, a lovely place to wrap up a trip to Tasmania. visit the lovely topiary and little farm (free range chickens and guinea fowls), manicured garden amid enjoyed a cook-out session (on advance booking subject to group size). The best place to buy "a taste" of Tasmania home through the well-made sauces, jams, chutneys and preserves. The best moments would be with Tim, the owner…as he shows you what's green fingers is all about. Fun, educational and delicious! Looking forward to more visits in future whenever in Launceston.
Top Quality Products
We visited this company on a recommendation from locals. They weren't wrong. The staff bent over backwards to provide the history of the company. They were only too happy to allow you to taste anything and everything. No pressure to buy. We brought a few of the chutneys, relishes and jams. You couldn't fault the products. Definitely worth a visit.
An amazing experience
We came from Melbourne to Launceston to visit family and dropped in on our way to Hobart and we are so glad we did! Eric was such an amazing representative of the company and had so much knowledge, passion and love for the sauces and jams created. The product itself was amazing and we walked out with a lot! A must see on your trip to Tassie.
Delicious!
The name of the business says it all. Such variety for either a sweet or savoury palate. Tomato Relish, Seeded Mustards, and one of the best Chilli jams you will ever taste. Preserves, jams and jellies. Made from seasonal fresh Tasmanian produce. A trip to Tassie is not complete without a visit here. Convienient gift size jars tick the boxes for the most fastidious person to buy a present for. Except mine have a habit of being kept once home … Also allow time for a visit through the beautiful gardens for a very reasonable fee. We visit everytime we travel to Tasmania. Highly recommended.
Divine sauces
Prepare to buy friends. Everything was so scrumptious. And you will have a generous tasting of each jam and chutney you desire. It is worth the little stop off to experience such scrummy delights. Highly recommend it we came away with several little bottles of joy. Go! Just go.
Amazing gourmet highlight !
One thing that make a traveller remembers a trip better is through the stomach. And Tasmanian Gourmet Sauce Company delicious food tasting session paired with the amazing sauces did just that, together with the friendly and affable owner Tim, it's a PARTY ! And you just have to visit the beautiful garden and buy some that amazing sauces home. Certainly a highlight on my 2 weeks road … missing it already !
Well worth the stop
A beautiful garden you can pay to see (it's used for functions), but you can also just stop and browse in their beautiful shop – all sorts of sauces, and berry products etc, using Tasmanian produce