Poppy's yoghurt cake with apricot jam glaze
This stunning cake recipe comes from my daughter's mother-in-law, Poppy. It takes about 10 minutes to make and never fails to impress. Poppy's been making it since 1975 and estimates she's shared the recipe with 100 people and made it 1000 times! We've taken her advice and glazed it with our lovely apricot jam. You could also toss fresh blueberries in the middle and glaze with our blueberry and port jam. As Poppy says, "It looks like something that's just walked out of a French patisserie and everyone feels like they're having a special treat!" We certainly do. Enjoy! – Julie.
Ingredients
1 cup self raising flour
1 cup caster sugar
1 cup natural yoghurt
2 eggs
125g butter, melted
1 apple or pear
2 tbsp TGSC apricot jam
drop of boiling water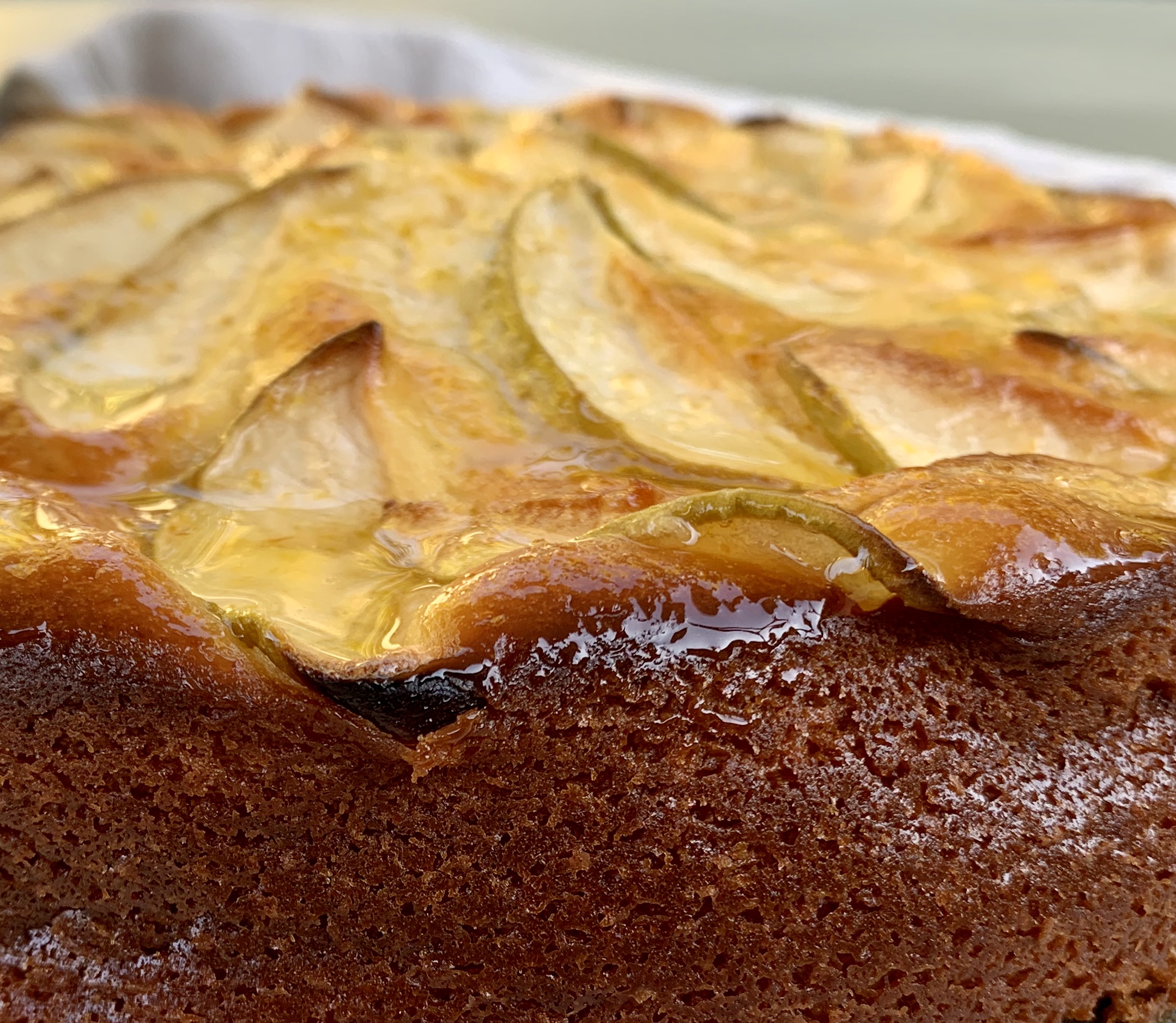 Instructions
1. Preheat oven to 180°c, grease a spring-form cake tin with butter.
2. Combine flour, sugar, yoghurt and eggs in a food processor and whiz – not for too long.
3. Finely slice one or two pears or apples and fan the slices around the rim of the cake.
4. Pour cake mix into tin and bake for 45 mins.
5. Cool in tin and remove onto cake rack.
6. Mix apricot jam and water together, brush over cooled cake.
7. Serve with cream and ice cream.