Ericvale Roses
12/11/2016
November is peak time for roses in our garden at 'Ericvale' and should not be missed. Those who love roses will have read 'For the Love of a Rose', about the creation of the Peace Rose and will be able to see it in bloom in our garden. The Himalayan Musk Rose over the pergola at the front of the property is a sight to behold as it mingles with Albertine.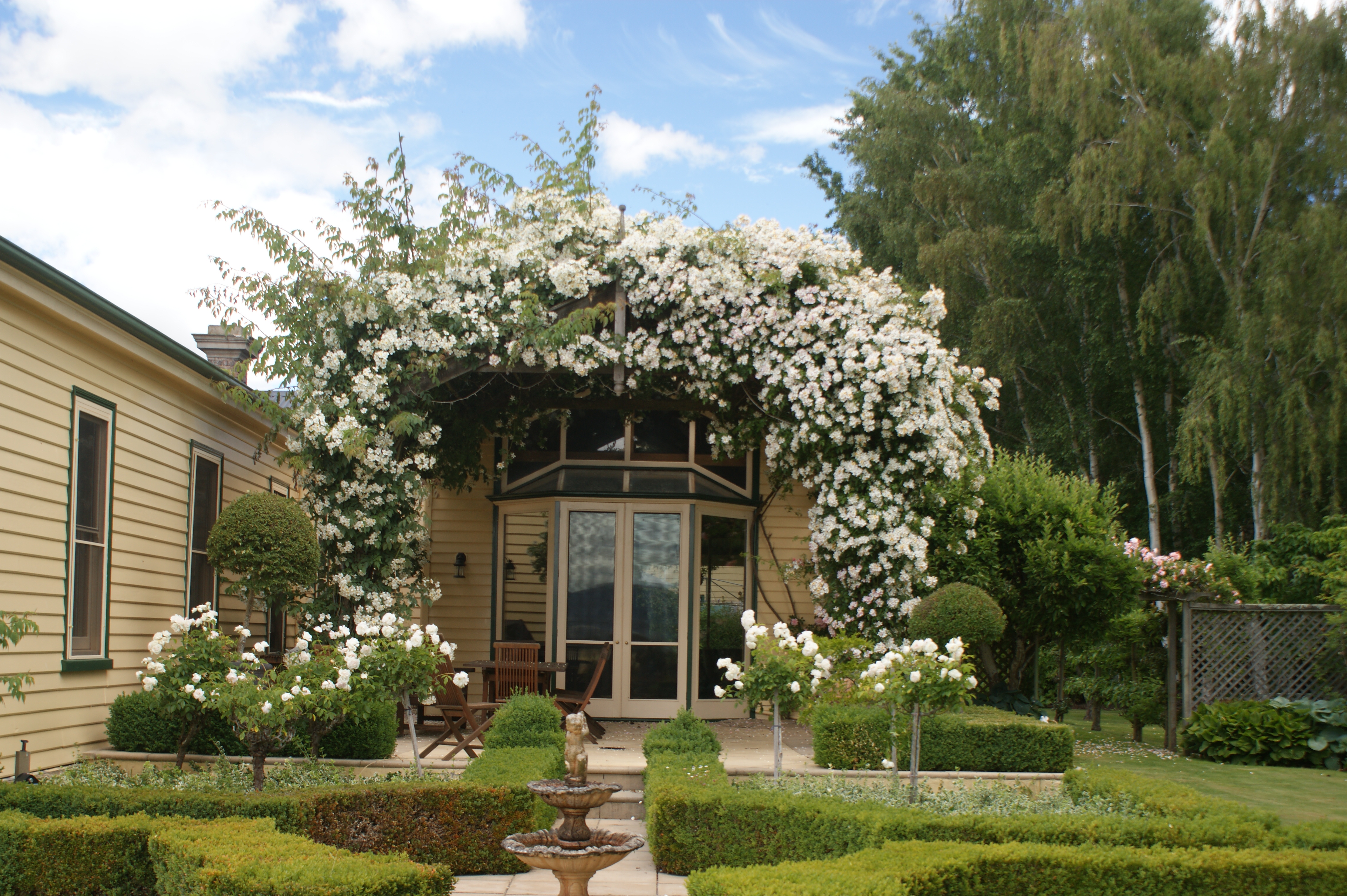 You're welcome to call in and wander through our open garden but even better, organise a group of 10 or more and book a Devonshire Tea with freshly baked scones, lashings of cream and a selection of our eight jams, all made by the Tasmanian Gourmet Sauce Company. Try our newest jam, Rhubarb and Strawberry, for a very interesting flavour and versatile product. If you want a real treat, then book our Gourmet BBQ, with a selection of salads from our organic Potager Garden as well as local meats. Contact us for more details.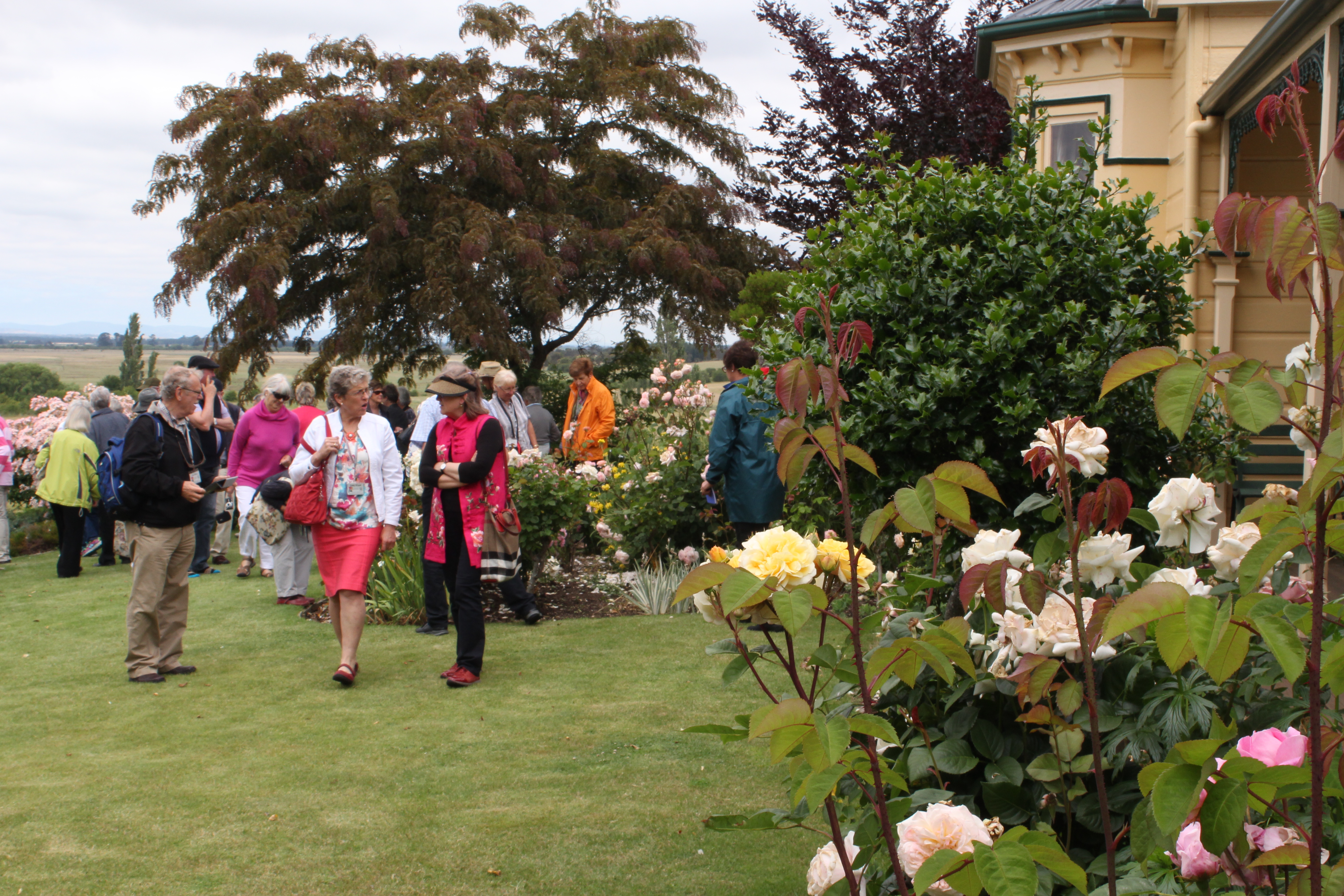 David Austin are in full bloom at the moment. Although modern hybrids, they reflect the characteristics of Heritage Roses. Wedding Day will be is also in full bloom, cascading from the Honey Locust trees. This is probably one of the most spectacular single white roses.
Many of the roses in the gardens at Ericvale are available for sale in our nursery, to take living memories home with you.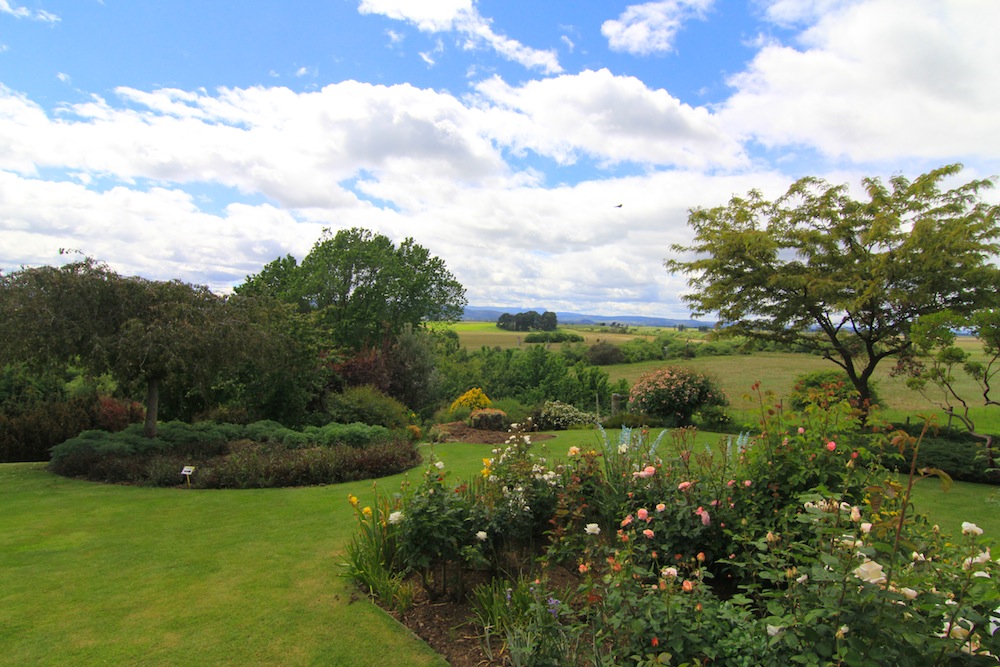 After visiting us in Evandale, why not see the roses in bloom at Woolmers Estate, just a 10 minute drive away. If you come on a Sunday, be sure not to miss the Evandale Market, which is open every Sunday from 8:00 AM.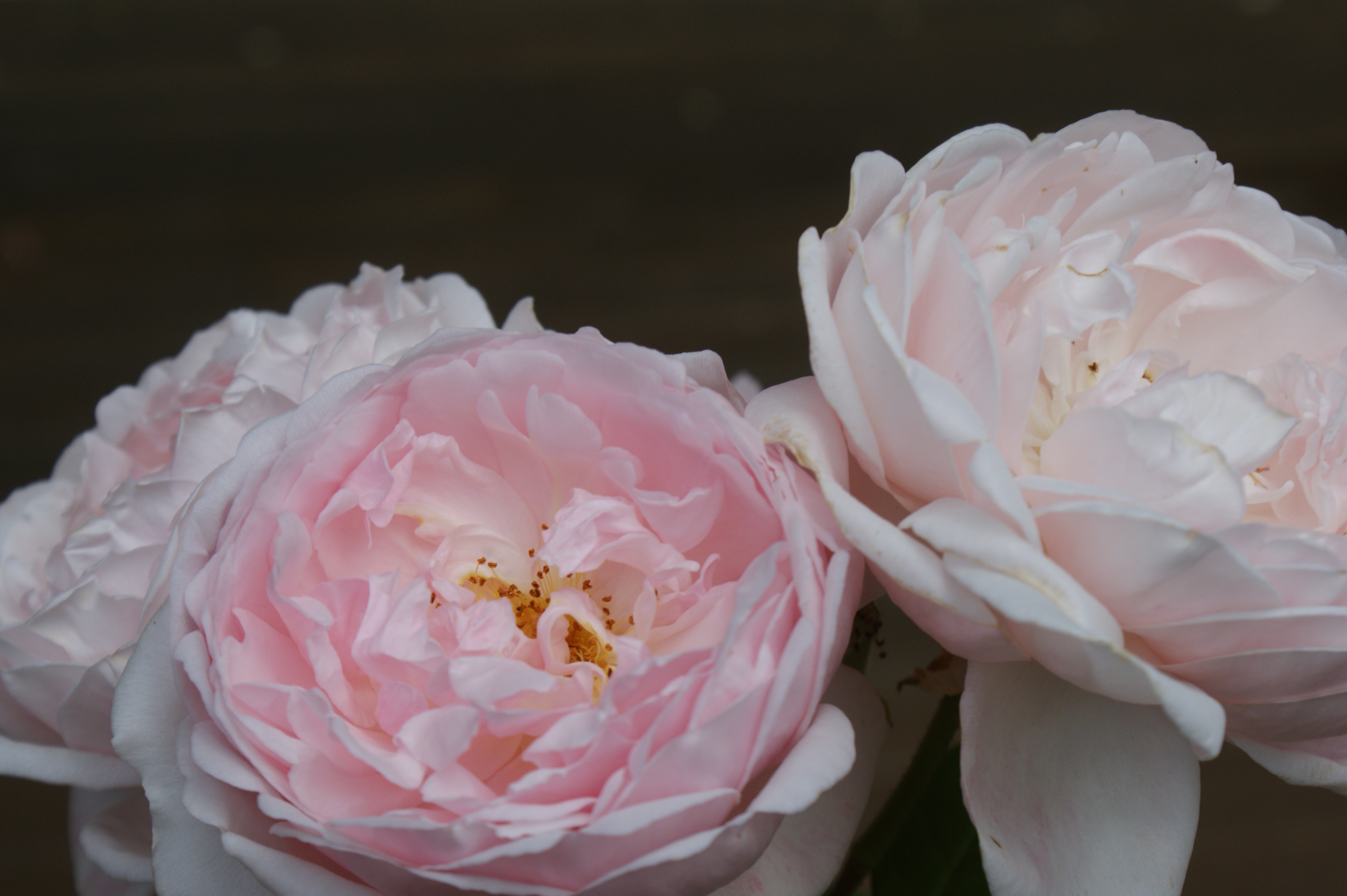 Stay for an hour or a day to soak up the beauty of the garden and the views over the Eastern Highlands.
Blog