Christmas Gifts with a few tasty suggestions
08/11/2020
Christmas is the time for giving in any year and that's particularly the case this year. To celebrate the joy of giving, we are offering 10% off our entire gift hamper and gift pack range for 10 days only. When visiting our online shop, go to: Gift Packs, Gift Crates and Gift Hampers
Our Gift Crates have a popular 'rustic' appeal and the various sizes and combinations feature every one of our products and suit all budgets.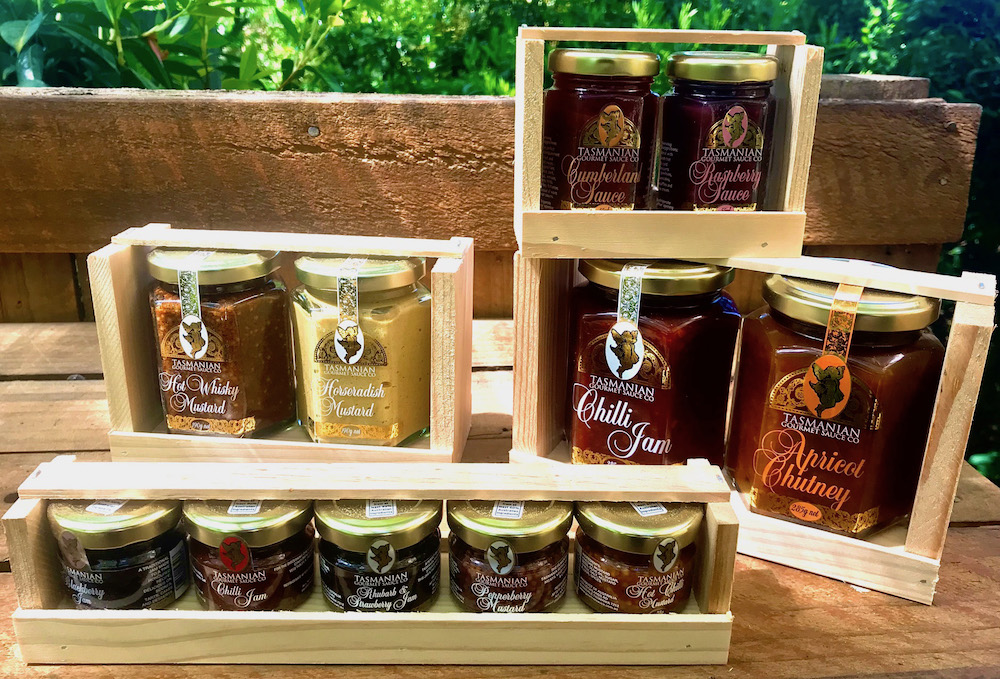 Gift Packs
These are so varied, from colourful and folksy to stylish and elegant. They are also the ideal gift to take along to a Christmas party as a special thank you to the hosts. Our mustard packs are the perfect way to taste our six mustards, all suited to the exciting fare on your Christmas table. There are so many ways to use mustard and here is one of my favourites. To make a dip to grab everyone's attention, simply mix equal parts Horseradish Mustard and our Apricot Jam. Sounds crazy but it is delicious!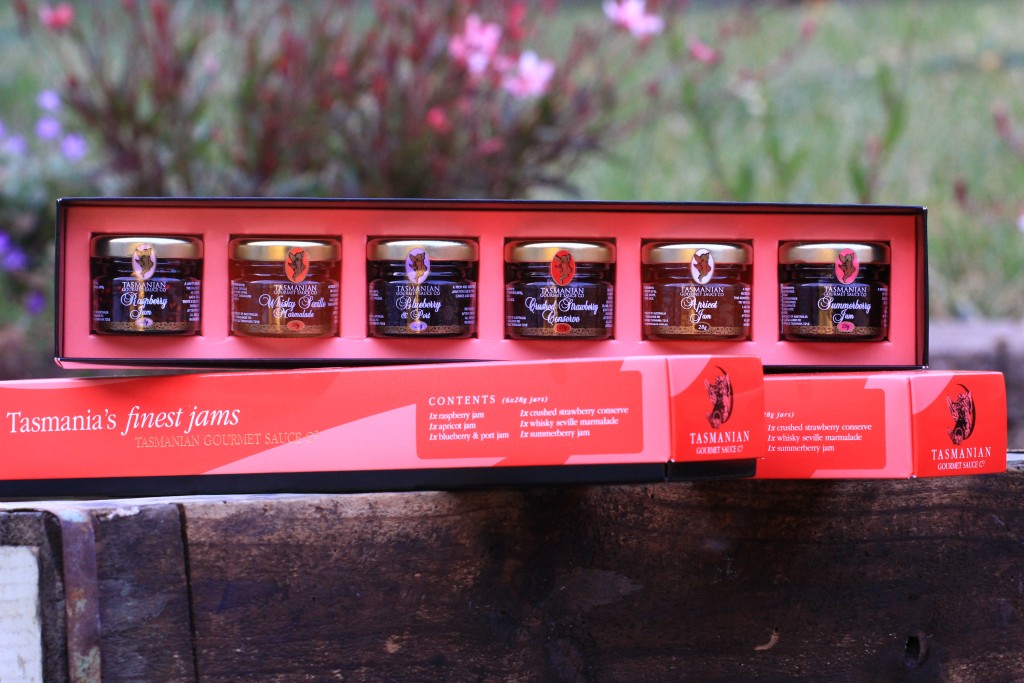 Devil Packs
These packs are loved by children and adults alike. We wanted to support the 'Save the Devil' appeal so we created our devils in two sizes, containing either jam or mustard. We give a percentage of every one we sell to the Appeal – it's our way of doing our bit to help!
Gift Hampers
Colourful, bright and full of delicious delights. You can select to suit the recipient's palate – 'Chilli Lovers' and 'Fruit a' Fare' to mention just two. If you would like a card included, please make sure you include the wording when ordering. Depending on which hamper you receive, every product will suit Christmas! Try Raspberry sauce over frozen yoghurt, Apricot Chutney with strong cheddar, Strawberry Chilli with white meats or with soft cheeses. The combinations are endless!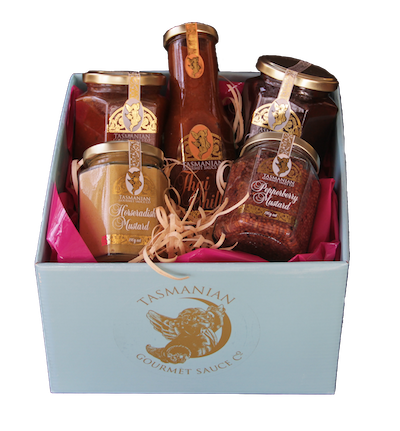 Make it a foodie Christmas and put a little of Tasmania's finest on your table.
Please remember that this is not a normal delivery year. Australia Post recommends that 10th December should be the cut-off date for delivery by Christmas, so please allow plenty of time.
Blog