Apple Crumble with Boysenberry Sauce
As we head into the cooler months, it's time to cook and enjoy some recipes that are made for these chilly nights.
Aside from that, it's apple season in Tassie in the autumn, so what better use than to get baking! This is a simple, yet delicious recipe for apple crumble and it works beautifully well with our Boysenberry Sauce and vanilla ice cream. Enjoy!
For the apples:
1kg Granny Smith Apples (preferably Tasmanian!)
1/2 a cup white sugar
1 tablespoon of plain flour
1/2 a teaspoon of ground cinnamon
2 tablespoons of lemon juice (you can use water too)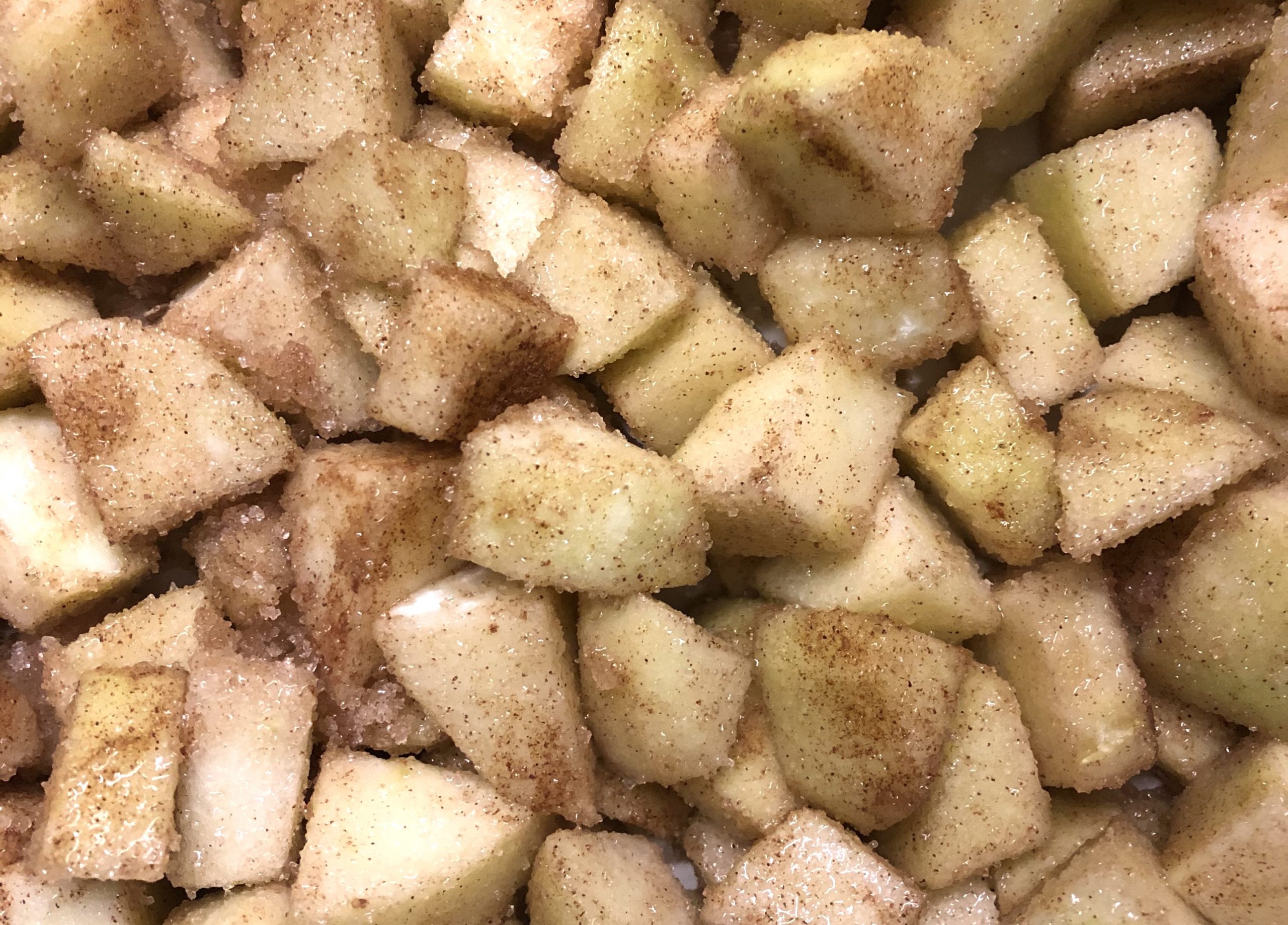 For the crumble:
1 cup of rolled oats (fast-cooking oats work too)
1 cup of brown sugar
1 cup plain flour
1/2 a cup of melted butter (unsalted)
1/2 a teaspoon of baking powder
1 teaspoon of cinnamon
Salt (just a pinch)
Instructions
Pre-heat your oven to 180°c
Peel the Granny Smith apples and cut them into cubes of 1-1.5cm
Place cubed apple in a large mixing bowl and sprinkle them with the flour, cinnamon and sugar. Pour the lemon juice over the apples, mix it through and spread evenly in a medium-large baking dish
Put the crumble the ingredients into a mixing bowl. Mix until clumps start to form. Spread the mix over the apples. Using your hands might be required.
Bake for 35 minutes or until the crumble is golden in colour
Remove from the oven, cover to keep temperature and leave for 10 minutes. This helps to 'set' the apple mix.
Serve with ice cream and of course, a generous pour of fruit sauce. Our pick is Boysenberry Sauce but Blueberry is also a very nice match.