Chilli Mussels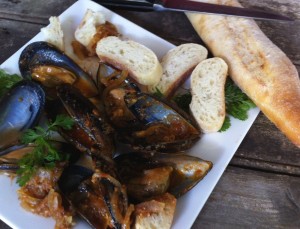 Chilli Mussels
2015-01-29 11:09:45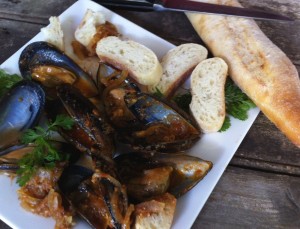 We use Tasmanian mussels of course!
Ingredients
1kg fresh mussels, rinsed
2tbs olive oil
1 small red onion
2 cloves garlic, finely chopped
100ml white wine
250ml TGS Co Chilli Pasta Sauce
¼ cup Italian parsley, shredded
black pepper
Instructions
Heat a large heavy based pot with tight fitting lid over low heat.
Add olive oil, then onion, garlic and freshly ground black pepper. Cook for 3 minutes or until onion is clear and soft.
Increase heat to medium, add wine and Pasta Sauce and cook for 10 minutes or until liquid has reduced by half.
Pour the mussels into the boiling mixture, stir and quickly put the lid on. Cook for 3 minutes or until the mussels open.
Sprinkle with parsley.
Serve with the cooking liquid, fresh pasta and crusty bread.
Tasmanian Gourmet Sauce Company https://gourmetsauce.com.au/
What you can read next