beetroot dip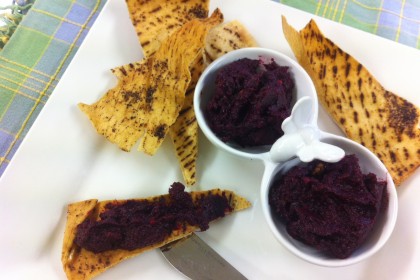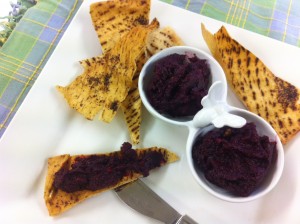 Spicy Beetroot Dip
2015-06-24 16:57:48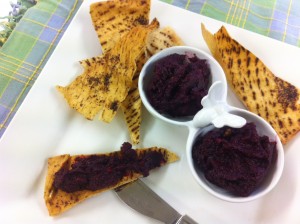 A dip with a difference!
Ingredients
4 cups beetroot cut into chunks
1/8 cup extra virgin olive oil or more for the desired consistency
4 tsp finely chopped garlic
3 tsp finely chopped red chilli
3 dsp TGS Co Hot Chilli Mustard
1 tsp cumin seed, toasted
1tsp coriander seed, toasted
1/3 cup coriander, finely chopped
1 tsp sea salt
Instructions
Preheat oven to 200C
Toss beetroot in a little olive oil and a pinch of sea salt. Bake for about an hour or until tender, checking regularly and turning to ensure that they don't burn. Set aside to cool, then peel beetroot.
In a food processor, combine the beetroot, mustard, cumin, coriander, salt, garlic and the chilli. Drizzle in half the oil and pulse until well combined.
Taste test and add more chilli and garlic if desired. Add more oil to suit the consistency desired.
Stir through the chopped coriander.
Notes
Serve with pitta or ciabatta and a cold drop or two.
Tasmanian Gourmet Sauce Company https://gourmetsauce.com.au/
What you can read next